chris akin
Pro trainer on why he fuels his dogs with Eukanuba™
EUKANUBA™ PREMIUM PERFORMANCE 30/20 SPORT FORMULA
"I'VE FED PROBABLY 20 DIETS IN MY 30 YEARS OF TRAINING AND I PROMISE YOU, I WOULDN'T FEED ANYTHING ELSE."
Chris Akin, Webb Footed Kennels, Professional Trainer & Record for the most Grand Champions trained
THE EUKANUBA™ PREMIUM PERFORMANCE LINE-UP
PERFORMANCE DOG FOOD WITH NUTRIENTS CANINE ATHLETES NEED
Genetics and training are the foundation of performance. But to fully set performance in motion, dogs need nutrition designed for what they do.
| | |
| --- | --- |
| Activity-based nutrient levels for energy that matches their effort | Antioxidant Cocktails designed to promote post-exercise recovery |
| DHA & antioxidants for healthy brain function | GI technology to support optimal nutrient delivery |
| Rich in protein to help build and maintain muscle | Glucosamine and chondroitin sulfate with EPA for agile, active joints |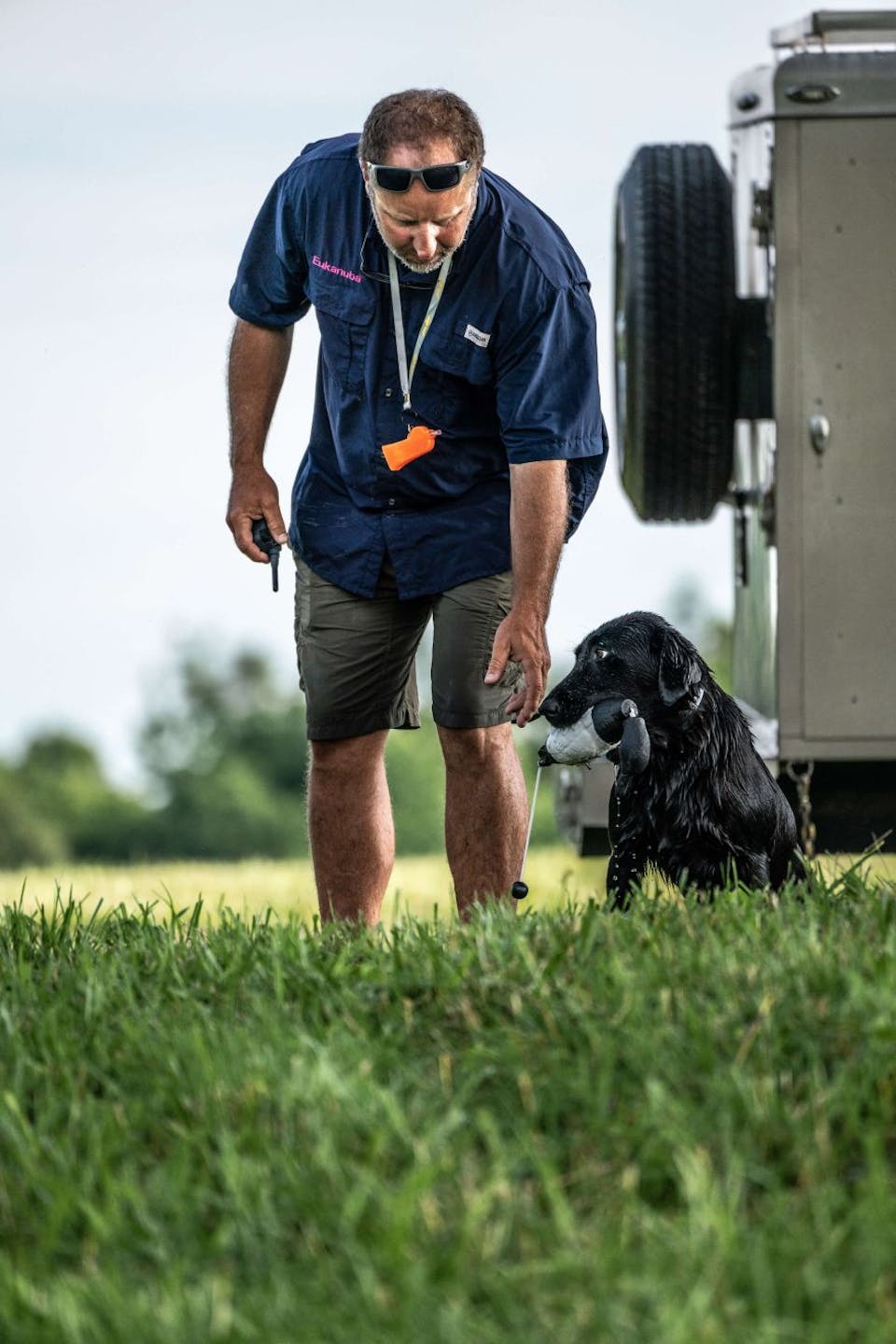 about PRO TRAINER CHRIS AKIN
Chris Akin has been training dogs for over four decades. He learned by shadowing his father who was a professional dog trainer, and by the time he was 19 Akin was widely considered to be one of the best gun dog trainers of his generation. Akin has trained more than 3,800 dogs leading his training program to evolve into one of the most accomplished hunt test programs in the country. Since opening his Webb Footed Kennels, Inc., his program has produced more than 350 Hunting Retriever Champions, 175 Master Hunters, and 35 Grand Hunting Retriever Champions. Akin's personal titles include two Super Retriever Series Championships and an ESPN Great Outdoor Games Gold Medal.