ETHAN & KAT PIPPITT
Pro trainers on why they fuel their dogs with Eukanuba™
EUKANUBA™ PREMIUM PERFORMANCE 30/20 SPORT FORMULA
"need testimonial."
Ethan Pippitt, Standing Stone Kennels
THE EUKANUBA™ PREMIUM PERFORMANCE LINE-UP
PERFORMANCE DOG FOOD WITH NUTRIENTS CANINE ATHLETES NEED
Genetics and training are the foundation of performance. But to fully set performance in motion, dogs need nutrition designed for what they do.
| | |
| --- | --- |
| Activity-based nutrient levels for energy that matches their effort | Antioxidant Cocktails designed to promote post-exercise recovery |
| DHA & antioxidants for healthy brain function | GI technology to support optimal nutrient delivery |
| Rich in protein to help build and maintain muscle | Glucosamine and chondroitin sulfate with EPA for agile, active joints |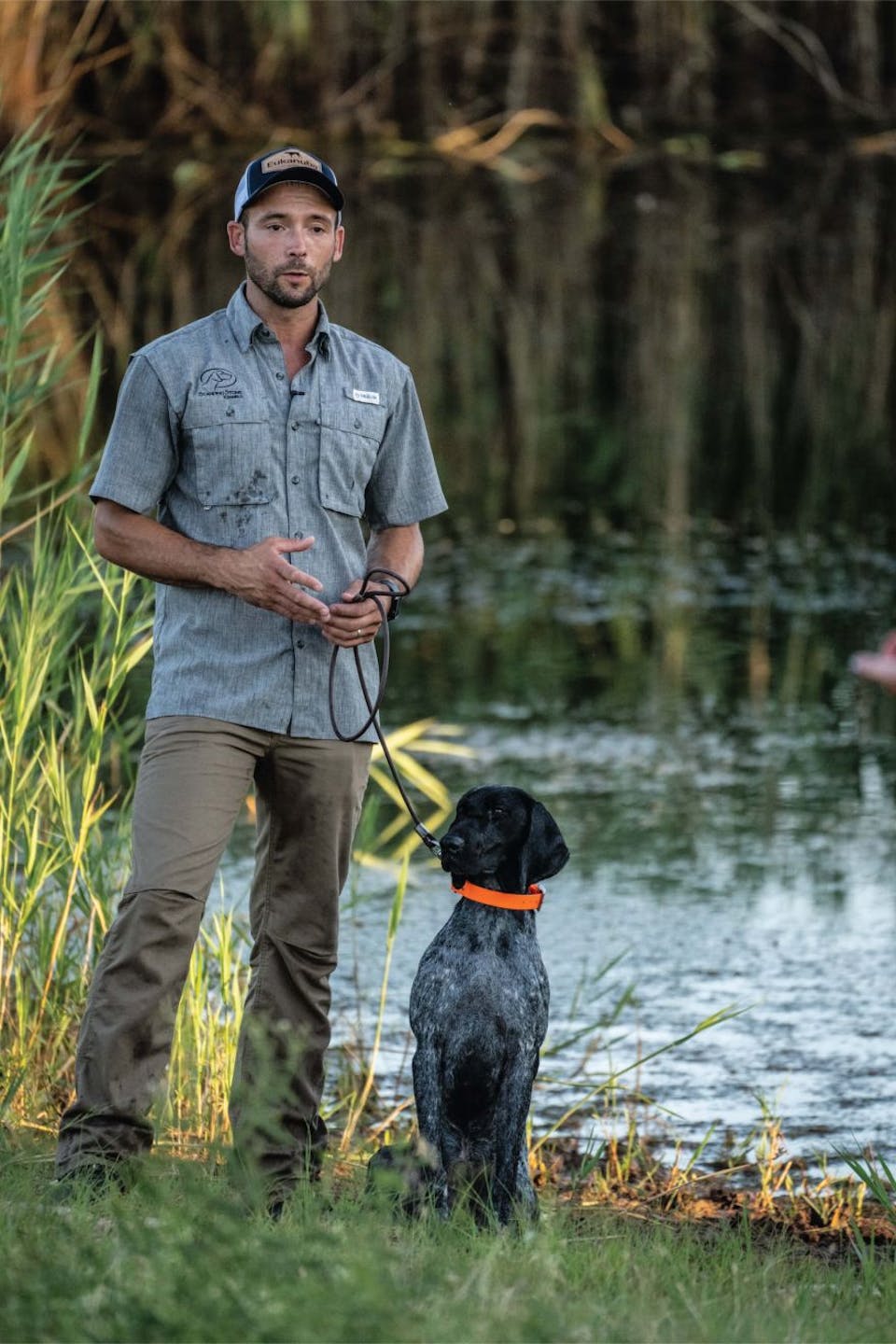 about PRO TRAINERs ethan & kat pippitt
Ethan and Kat Pippitt's Standing Stone Kennel is a breeder and trainer of German shorthair pointers. The Kansas-based couple and their team focuses on positive training methods for all pointing, versatile, and retriever breeds. When they aren't working with puppies or broke dogs you can find them in the field guiding or chasing birds.