JOSH MILLER
Pro trainer on why he fuels his dogs with Eukanuba™
EUKANUBA™ PREMIUM PERFORMANCE 30/20 SPORT FORMULA
"SINCE BROCK HAS BEEN ON THE 30/20 SPORT…HE HAS SMASHED ABOUT EVERY TEST HE HAS RAN IN THIS YEAR, AND THERE HAS BEEN A LITTLE DIFFERENT COMPOSURE WITH HIM. IT'S A LITTLE MORE RAZOR-FOCUSED."
Josh Miller, River Stone Kennels
THE EUKANUBA™ PREMIUM PERFORMANCE LINE-UP
PERFORMANCE DOG FOOD WITH NUTRIENTS CANINE ATHLETES NEED
Genetics and training are the foundation of performance. But to fully set performance in motion, dogs need nutrition designed for what they do.
| | |
| --- | --- |
| Activity-based nutrient levels for energy that matches their effort | Antioxidant Cocktails designed to promote post-exercise recovery |
| DHA & antioxidants for healthy brain function | GI technology to support optimal nutrient delivery |
| Rich in protein to help build and maintain muscle | Glucosamine and chondroitin sulfate with EPA for agile, active joints |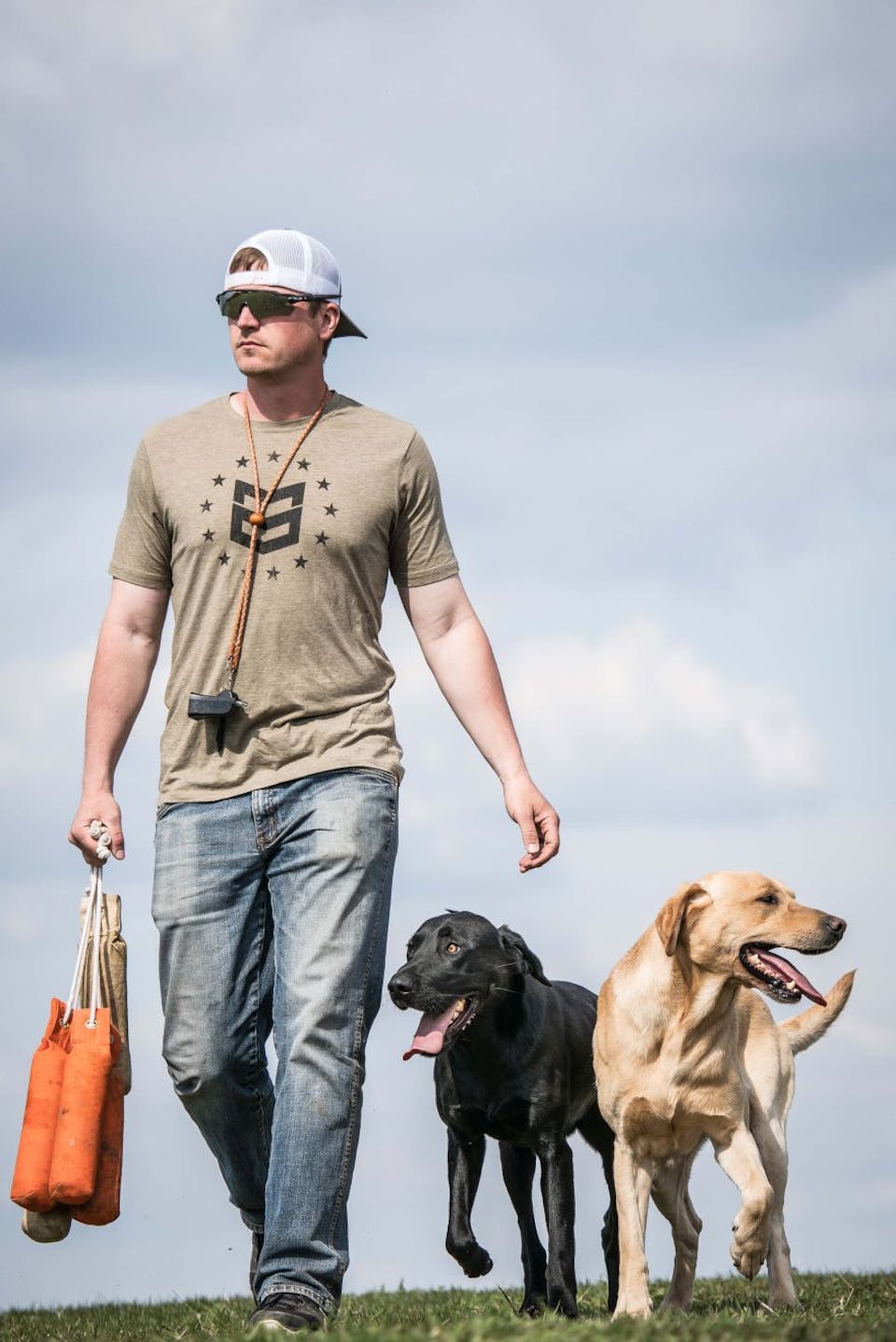 about PRO TRAINER JOSH MILLER
Josh Miller is owner and operator of River Stone Kennels in New Richmond, WI. After his college athletic career, Josh started to focus his future on his true passion, training gun dogs. He has now been training Gun Dogs professionally for 9 years. Josh has been very successful with competing the dogs he has trained. Very uniquely, Josh has been able to exhibit that success over a range of competitions including retriever hunt tests and horseback pointing dog field trials. In addition to this Josh has also won 6 NASHDA Championships with dogs he has trained. Josh's true passion, which stems from his waterfowling roots, is breeding and training retrievers. He and his wife, Whitney, breed British Labradors at their kennel and have proven to produce some of the best Labradors you can find. Josh spends as much time as he can over the winter months traveling the country with his dogs chasing waterfowl.