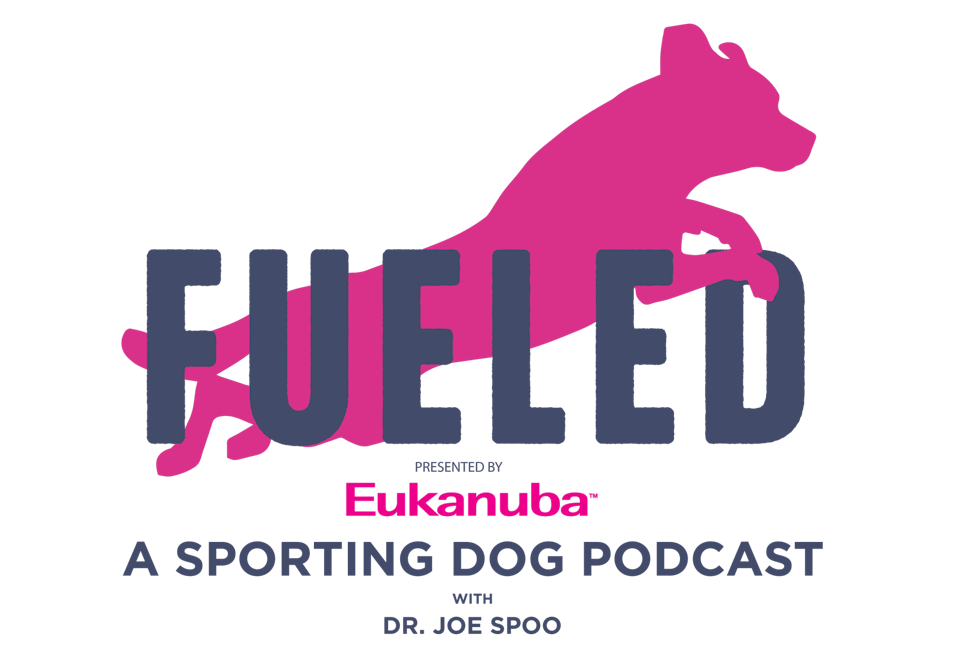 Episode 14 | February 03, 2021
Interview with Dr. Sarah Shull Part 2
On this episode Dr. Spoo interviews Dr. Sarah Shull, an assistant professor in small animal clinical sciences and the head of the Sports Medicine and Rehabilitation Service at Michigan State University. They discuss cruciate ligament disease.
This episode of Fueled is part 2 of a discussion on cruciate ligament disease with Dr. Sarah Shull. In this episode Drs. Spoo and Shull discuss what surgery looks like, the different options for addressing this condition surgically, rehab post-surgery and non-surgical management.
Dr. Shull is an Assistant Professor in Small Animal Clinical Sciences and the Head of the Sports Medicine and Rehabilitation Service at Michigan State University in East Lansing, MI. Her special interests include field dogs and sporting breeds. She trains and competes in field trials and hunt tests with her own Curly-Coated Retrievers and has added some labs to the mix more recently. In addition to competing she occasionally breeds curly-coated retriever litters and is an AKC Field Trial Judge
The idea for these two episodes came from a four-part series of articles that Dr. Shull recently wrote for The Retriever News (www.theretrievernews.com). The series is one of the most complete sets of information on the subject currently available.
**Disclaimer: This podcast is for educational and entertainment purposes only. The opinions expressed are personal in nature and do not necessarily reflect the opinions or beliefs of our corporate sponsors or affiliates. Our guests are invited to share their opinions as recognized experts in their field and not as representatives of their respective employers. Thanks for listening and we hope you enjoy this podcast.