BARTON RAMSEY
Pro trainer on why he fuels his dogs with Eukanuba™
EUKANUBA™ PREMIUM PERFORMANCE 30/20 SPORT FORMULA
"WE ARE LOVING IT. FEEDING ABOUT 30% LESS OF THE 30/20 WITH BETTER RESULTS."
Barton Ramsey, Southern Oak Kennels
THE EUKANUBA™ PREMIUM PERFORMANCE LINE-UP
PERFORMANCE DOG FOOD WITH NUTRIENTS CANINE ATHLETES NEED
Genetics and training are the foundation of performance. But to fully set performance in motion, dogs need nutrition designed for what they do.
| | |
| --- | --- |
| Activity-based nutrient levels for energy that matches their effort | Antioxidant Cocktails designed to promote post-exercise recovery |
| DHA & antioxidants for healthy brain function | GI technology to support optimal nutrient delivery |
| Rich in protein to help build and maintain muscle | Glucosamine and chondroitin sulfate with EPA for agile, active joints |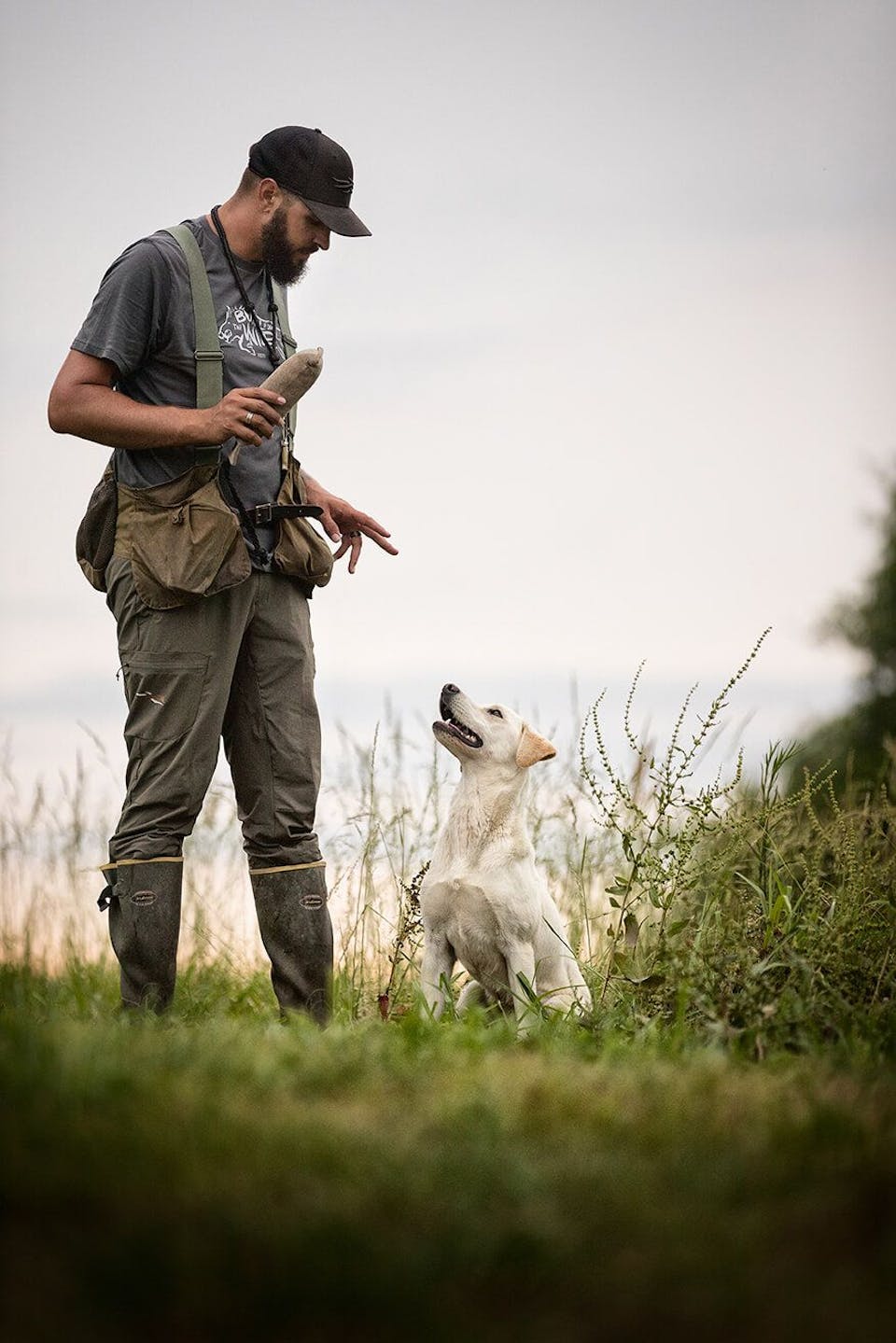 about PRO-TRAINER barton Ramsey
Barton Ramsey, a native of Mississippi, is the owner and founder of Southern Oak Kennels, a Labrador Retriever kennel which focuses on importing, breeding, and training field-bred British labs. Barton has been training dogs for waterfowl and upland hunting since 2009. He is also one of the founders of Cornerstone Gundog Academy, and online video resource for do-it-yourself gundog training. Barton's goal is to make a lasting impact in the realm of gundogs by providing not just well-bred Labrador Retrievers but also a route for all lab owners to achieve the the highest levels of success with their dogs, both in the field and at home.
ARTICLES FEATURING TRAINING TIPS FROM PRO TRAINER BARTON RAMSEY