Al Arthur
Pro trainer on why he fuels his dogs with Eukanuba™
EUKANUBA™ PREMIUM PERFORMANCE 30/20 SPORT FORMULA
"Need testimonial."
Al Arthur, Sandhill Retrievers
THE EUKANUBA™ PREMIUM PERFORMANCE LINE-UP
PERFORMANCE DOG FOOD WITH NUTRIENTS CANINE ATHLETES NEED
Genetics and training are the foundation of performance. But to fully set performance in motion, dogs need nutrition designed for what they do.
| | |
| --- | --- |
| Activity-based nutrient levels for energy that matches their effort | Antioxidant Cocktails designed to promote post-exercise recovery |
| DHA & antioxidants for healthy brain function | GI technology to support optimal nutrient delivery |
| Rich in protein to help build and maintain muscle | Glucosamine and chondroitin sulfate with EPA for agile, active joints |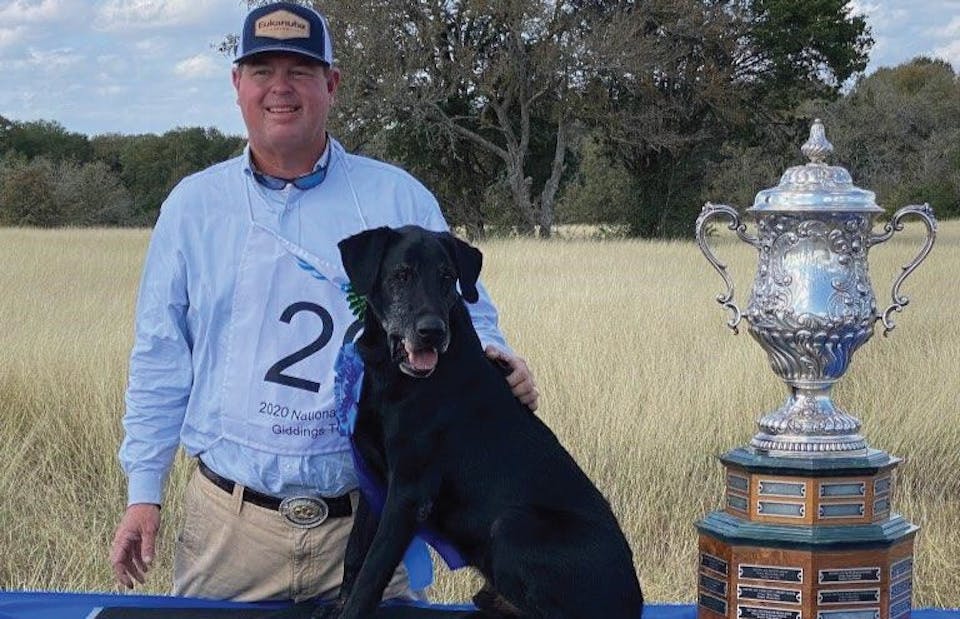 about PRO TRAINER al arthur
From the very beginning, dogs have played a prominent role in Al Arthur's life. As an adult, his father's influence inspired Al to make his own name in the dog training business. After working for several industry leaders, Al joined the team at Sandhill Retrievers in 1997. Since then, Al has won the 2015 National Field Trial Championship, and he is currently ranked in the top 3 US Open Handlers.
Sandhill Retrievers on Facebook