INTRODUCING TEAM EUKANUBA'S RETRIEVER PUPPY TRAINING SERIES
Featuring JOSH AND WHITNEY MILLER, RIVER STONE KENNELS
Team Eukanuba's Josh and Whitney Miller from River Stone Kennels kick-off the retriever puppy training series and detail what will be included in upcoming videos.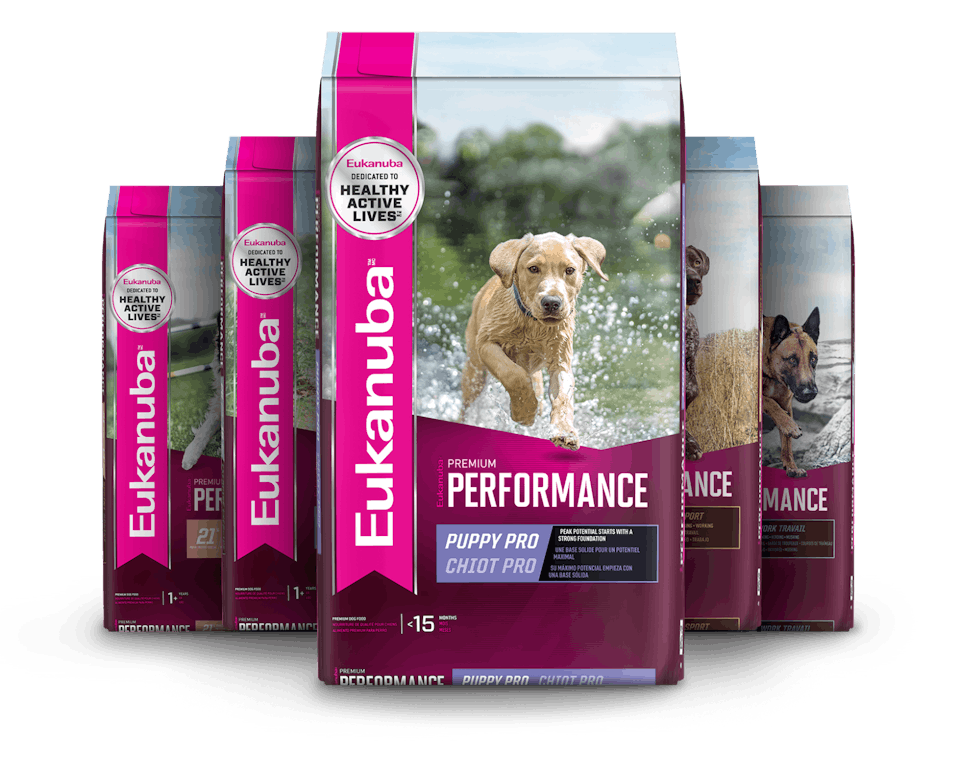 EUKANUBA™ PREMIUM PERFORMANCE PUPPY PRO
PERFORMANCE NUTRITION FOR SPORTING BREED PUPPIES
You have only one chance to support a puppy's development. Providing nutrition with comprehensive benefits from the start helps unleash the potential of active sporting breed puppies. That's why we've expanded the Premium Performance Range to help give your active puppy an advantage with Eukanuba™ Premium Performance Puppy Pro, our best puppy nutrition yet. Fuel growth and activity, support digestive health and promote trainability.
Learn More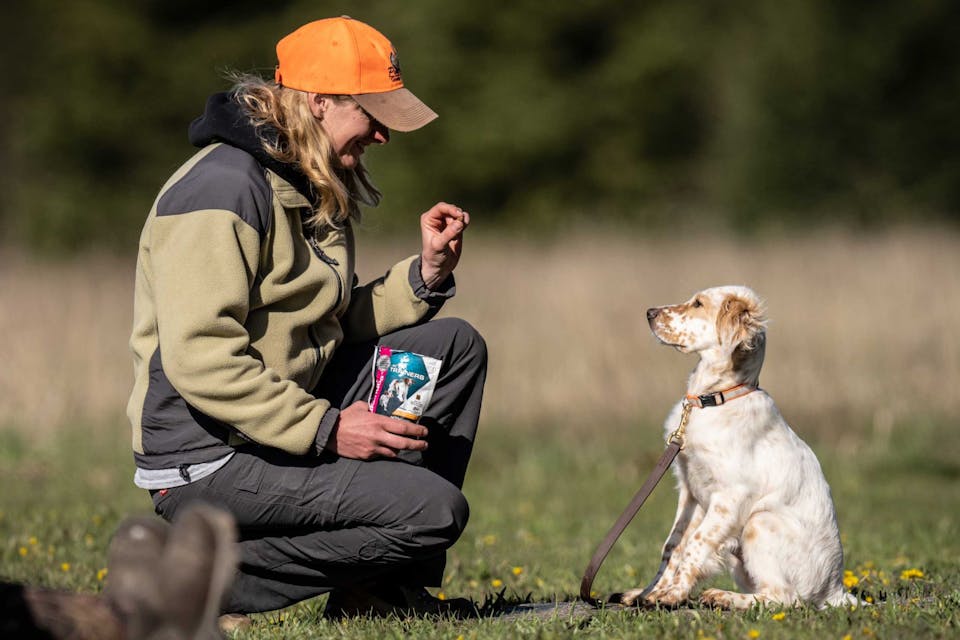 reward performance. Power potential.
Training Treats for Sporting Breeds
A lifetime of activity begins with a strong training foundation — this is when dogs develop strong bonds with their handlers, learn new skills and work towards reaching their full potential. Laying the groundwork in puppyhood is important for the development of more complex skills down the line — the kind that sporting dogs need to perform. Build a bond and keep it strong.
EUKANUBA ACTIVTRAINERS™
Designed with DHA for healthy brain function
Protein-first: real chicken or salmon as the first ingredient
Less than 2 kcals per bite
Made for puppies and adults